Home Cleaning
Comfort and efficiency are important and so is choosing the right Maid Service
Our Home Cleaning Service Makes Your Life Comfortable
---
Every household is unique when it comes to choosing their home cleaning services. Some rooms are hardly used and require less attention than high touch areas such as bathrooms and kitchens. Save time by choosing only rooms you need cleaned. Clean4Real is not like other maid services, we clean only what you need. You can choose morning or afternoon cleanings on a weekly, bi-weekly, monthly, or one time only basis. We will be there when you need us. Our professional cleaning teams are well trained and thoroughly screened. You don't have to worry about providing any cleaning supplies, tools or equipment. Our maids come to your home fully equipped and ready to deliver the best housekeeping and cleaning services available in Jacksonville FL and surrounding areas.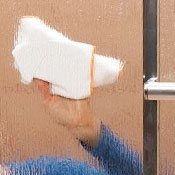 Consistently Delightful House Cleaning Experience
---
First Time Deluxe House Cleaning

Restores your home to an easier, maintenance level of clean.
Tackles long-term dust, dirt, smudges, smears, grime, and gunk.
Requires heavy-duty cleaning tools, supplies, and strong hands.

First Time General House Cleaning

Prepares a home that is already close to maintenance level.
Tackles the worst of your kitchen, bathrooms, and floors, and a general dusting everywhere else.
If we can reach it in-place, we clean it.

Ongoing Maintenance House Cleaning*

Regular Weekly, Bi-Weekly or Monthly service.
Helps to keep your home consistently clean.
Gives you extra time to do what you love doing.

*Must have either Deluxe or General cleaning first.

Vacant and Empty Home? Your Guarantee Includes:

Inside and behind the refrigerator cleaned
Insides and outsides of your kitchen and bathroom cabinets and drawers

Ask us about cleaning inside an oven and washing windows
What Do You Get?
Certified Cleaning Team (1-2 people)
All tools/supplies
Amazing and fast customer service
100% Satisfaction Guaranteed
Maid Services Pricing
How much would it cost to clean a house? That's a great question! We estimate all of our houses based on several individual factors, including home size, number of bedrooms, number of bathrooms, number of pets and the frequency of the cleanings. To give you a rough idea, an average 2,500 square foot house with 4 bedrooms and 3 full bathrooms on an every 2 week cycle will be approximately $130 to $165 per cleaning.
Why are some "independent" house cleaners charge less? It may seem like choosing an individual home cleaner might save you money, but it might cost you more in the long run. Are you ready to be an employer? How about being liable when someone gets hurt in your house? Beyond the potential tax and insurance headaches, consider what happens if something is damaged or stolen. It's a good practice to hire a professional cleaning service. that has the tools, training, and insurance coverage to take care of your housekeeping needs.